PASCAL M. SCHLITTLER
'IF YOU'RE NOT PASSIONATE ENOUGH FROM THE START,
YOU'LL NEVER STICK IT OUT!'
/STEVE JOBS
Building a company from scratch to a successful exit is a fantastic experience. 
I am a Swiss business man with concurrent multiple careers. Coffee entrepreneur and leader of MYCOFFEEWORLD – a consulting & investment vehicle around me and owner of a Design Studio delivering Marketing Services.
Prior to this, I founded Mocoffee AG in 2010 together with Eric Favre, the inventor of the Nespresso coffee capsule system. Having successfully managed and further expanded the company he led the M&A negotiations selling the company to a Brazilian group.
Since 2010, I gained in-depth know-how and comprehensive expertise on all matters related to coffee, in particular also to the technologies developed and used in the coffee-capsule industry. I am a co-inventor of patents, speaker at events, and I authored various articles in relation to the coffee-capsule industry, also building up a large network and a regular blog (www.mycoffeeworld.com).
Prior to switching to the coffee business, I worked from 2005 to 2010 in various functions with Lenovo Switzerland, latest as Country General Manager. From 1999 to 2005 I was a manager at IBM Switzerland in the Personal Computing Division and Global Services, following previous assignments in the IT and financial sectors. During my professional activities with IBM and Lenovo.
In 1993, I gained a degree in economics (lic. oec. publ.) at the University of Zurich. I majored in marketing, industry, trade, and art history. During my studies, I spent an exchange year in the USA as well as numerous language stays in Italy.
I was born on 27 March 1964 in Sion (Valais – Switzerland). I grew up bilingual, and apart from my mother tongues of German and French, I am fluent in English and Italian. In my free time, I enjoy sport, cooking, gardening, art, and literature. I have two children.
Co-investor – Digital Driver – Website Communication – Sparring Partner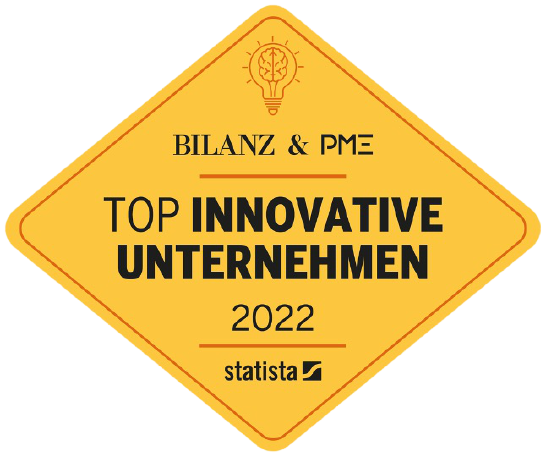 Top Innovative Swiss Companies 2022
The SwissFactory.Group was rancked among the top 13 out of 125 nominated Swiss companies that thrive innovation. Read more about the survey conducted by Bilanz PME Statista.